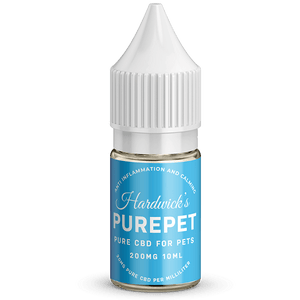 Unflavoured CBD suitable for pets & people.

200mg of CBD per 10ml, equal to 20mg per milliliter in a base of animal firendly MCT oil.

High quality natural hemp derived cannabidiol (CBD) isolate.
99.9% purity, lab tested.
0% THC.
No psychoactive effects.

Recommended dosage - 0.5 - 1ml 1-3 X daily.

Shake well before using.
Do not use if pregnant or breast feeding.